There's nothing like experience. Our key personnel are all highly regarded and highly motivated. Many have worked in the sector for over 20 years – and with that comes a rare knowledge gleaned from living the daily challenges. Add to that the fact that our teams have remained together, love their work and champion their clients, and you have a winning combination.
Matthew has worked in financial services for over 30 years. He has thrived in a diverse variety of roles covering many facets of financial services. He draws great satisfaction from helping customers and staff succeed.
Head Of Capability & Business Development
Petrina has over 20 years' experience working in the cards industry within sales, relationship management, operations, loyalty, training, implementation and commercial cards.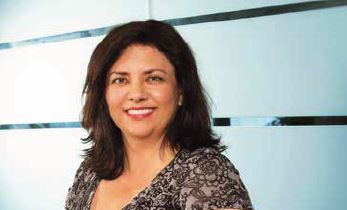 Sharnie enjoys her role as Operations Manager, working with the C Smart team and our clients to help ensure the unique expert services and culture of the business is clearly presented in everything we do. She's been with the company since its inception 19 years ago.
Steve has been consulting for more than 20 years in Information Technology, Business and Financial Services, including over 15 years in cards, payments and transaction switching. Steve has a proven track record in delivering growth and transformation projects for large financial institutions and retailers for markets in Australasia, Asia, Europe and North America.
Sandra has worked in the financial services industry for over 20 years, specialising in cards and payments and holding various positions across numerous Financial Institutions in both Australia and South Africa. She enjoys working within teams and ensuring the successful implementation of strategies and initiatives.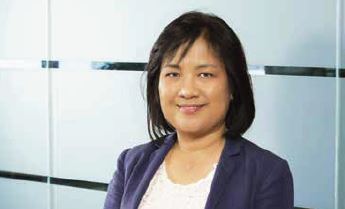 Teresita brings many years of IT experience to C Smart International. Throughout her career she has worked in a variety of business applications mostly in the financial sector. Over time, her role has progressed from system development to solution design, to her current role of managing a global delivery team for a client.
Peter's extensive and diverse background in the Finance industry of over 30 years encompasses senior executive roles in Risk, Audit, Technology, Operations and Business. He is an innovator and an excellent strategic thinker who understands industry direction and the trade-offs inherent between short and long term business decisions, having had P&L responsibility for very large Payments businesses.
Bill is an accomplished senior executive with extensive experience in General Management, Program Delivery Management and Operational Services Management in real-time, payment transaction processing environments. Bill has specialised knowledge and experience in bank card and public transport payment systems.
Richard Kernahan brings world-class skills and decades of experience in the design, development, and deployment of enterprise web applications, with a focus on payments and digital banking. Based in Sydney, Richard's current focus is the emerging peer-to-peer payments environment in Australia.